"A picture speaks more than 1000 words". This is the motto we run when we redesign our website. Our desire was to introduce photographs of the most successful projects carried out by selected categories classified.:
Kitchens / Interiors / Cupboards / Premises / Bathrooms / Doors / Decorative stone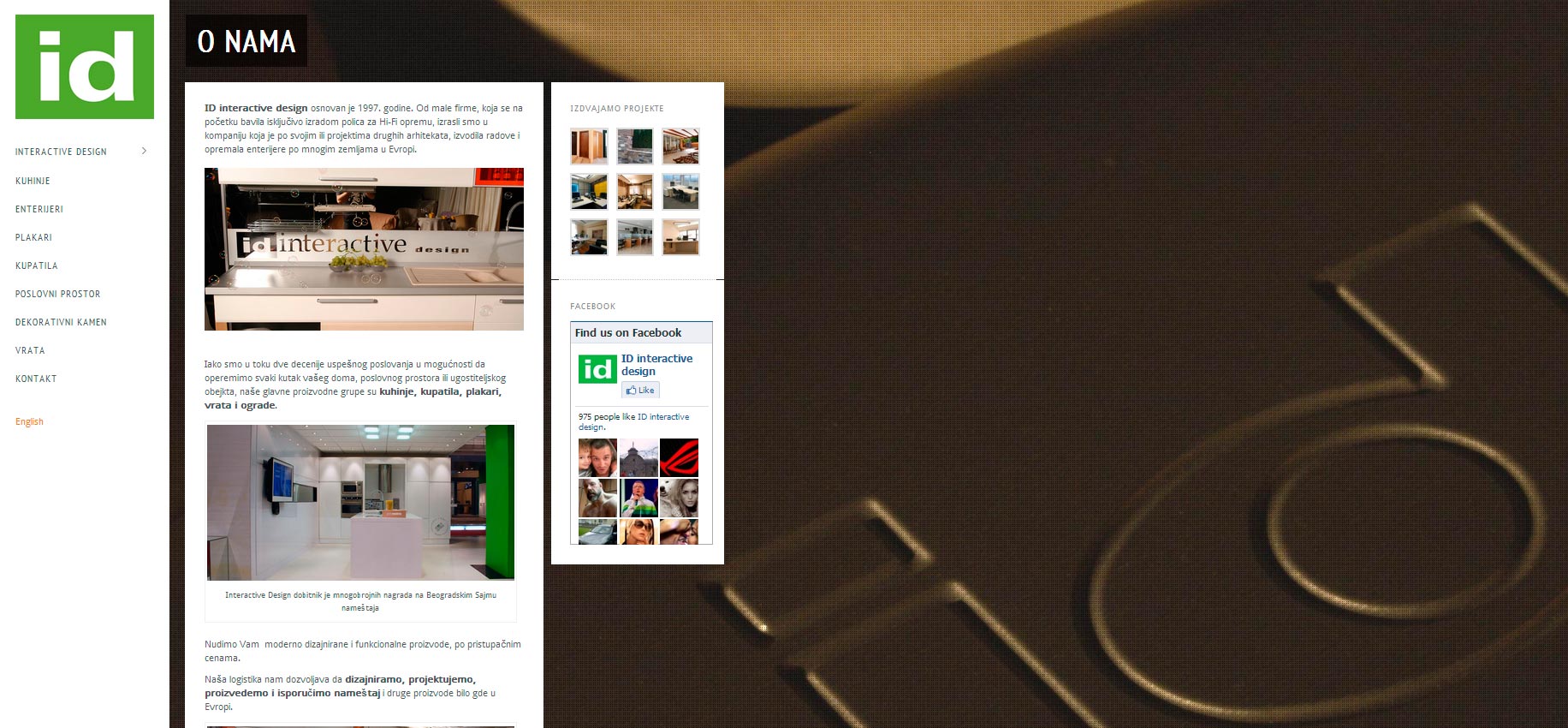 Also INTERACTIVE DESIGN section, you can find a list of Reference, and a brief excerpt from the company's profile and news.
We will try in the future to continue to update and improve all categories on the website, as well as connecting content with social networks.
The desire for two-way communication with our customers interactive design makes it better, and our customers happier.